Thailand is being pissy. Apparently, the same country that gives tourists easy access to 12 year old tranny prostitutes that'll let you R. Kelly all over them for an extra 5 American dollars is upset because they don't like international pieces of ass posing near Buddhist temples.
BANGKOK (Reuters) -Miss Universe organizers scrambled on Thursday to calm a furore over photos of bikini-clad contestants posing near an ancient Buddhist temple in pageant host Thailand after the images infuriated religious leaders.


***

The chair of the Senate tourism committee, Suradech Yasawat, said the photos, which were splashed on the front pages of most Thai newspapers, had hurt the country's image.
Hurt the country's image? What could hurt worse than the bigoted vilification of Thais in the movie "Kickboxer"?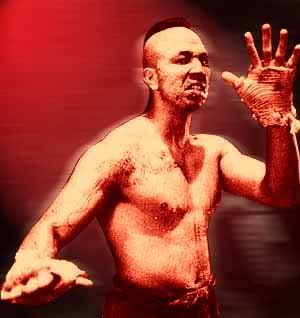 Tong Po was just misunderstood, I think he needed a hug.

Sure, when visiting other countries the "proper" thing to do is to respect the beliefs, customs, and laws of that particular country. But with that in mind, Thailand, don't be such a dick. Don't you realize that having lovely ladies posing around your beautiful temples will make schlubs like me more interested in spending my "hard-earned" American money in your country? Maybe, after viewing the pictures, I'd associate Thailand with beautiful women. This is way better than the associations I make with it now... AIDs riddled drug addicted gay pedophilia, meanies that paralyze dudes with mullets, white sand beaches, and that song from "Chess". I thought part of the reason why the Miss Universe contestants went to Thailand was to help tourism. Well, let them do their job. It's not like they were doing the macarena over tsunami bodies. Thailand, don't be such a Hitler.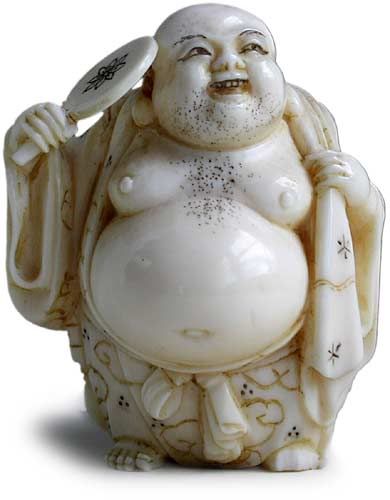 I guess Buddha forgot about his dick after being
unable to see it for a few thousand years.

I'd also like for you people to check out my friend Valerie's blog,
A Charmed Life
. Valerie is hot and she has hot friends. She puts pictures of herself with her hot friends on her blog. She also talks about various things and she's funny. I mostly just look at the pictures though. She's classy and does things like "
hanging out at the Byron Nelson
" as opposed to "
tripping out of your skull on xanex and booze
" or the classic "
tripping out on xanex and booze while telling a rock star how much you think his music sucks
".