I was out for a few days to get my shit together. Well, my book is paid up, I've severed ties with a fine piece of ass that was trying to suck my soul, and I drank enough beer during the process to kill a moose, so you people are stuck with me for a while. While I was doing all of this, the world didn't wait and now I have to catch up on the news. I know some of you idiots, mostly you retarded college kids, use Team Wilco as your only source of news. I pray for your souls. Here is a quick recap of things you missed while you were trying to date rape some fat sorority bitch...
Harriet Miers took herself out of the whole supreme court justice mess. Nobody liked Harriet so I guess this is good. I'm just happy that we don't have to look at somebody that resembles Willow. Man, that's creepy.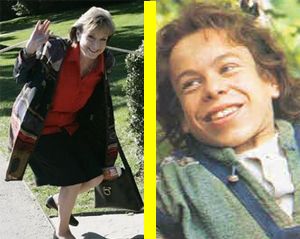 Other Harriet Miers talk...
President Bush refuses to release his Harriet Miers love notes.
Harriet Miers hates abortion.
Harriet Miers is an 11 year old girl.
Exxon Mobil got busted giving their employees fake flu shots. The bigger news story is that their CEO is bloated from feeding on the souls of poor and down trodden.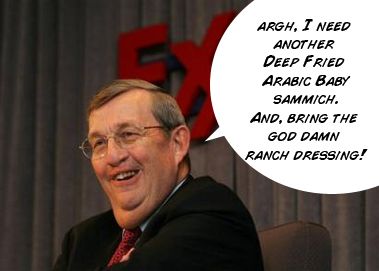 Paris Hilton got caught in a lie. She claimed that she never even met Tom Sizemore. Well, this picture certainly proves her to be the big sexy liar that she is...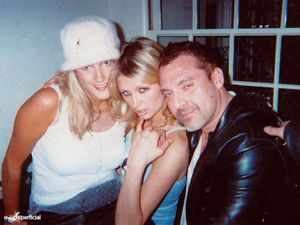 Lewis "Scooter" Libby resigned as the Vice President's chief of staff after being indicted on that whole obstruction of justice/perjury/CIA leak cluster fuck. The white house's fumbling around during this ordeal is probably due to Karl Rove being unable to tell them what to do. Also, Satan is no longer returning phone calls. He's flaky like that. Maybe Karl Rove is Satan. That would explain why I kind of like him. Satan is totally bitchin'.
In an attempt to resemble the Jesus Freak fan base he has adopted, Mel Gibson looks like this now...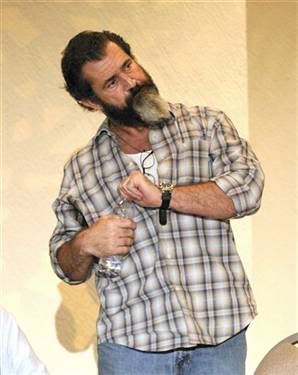 He's expected to ride around in an 82 datsun truck with a sign on the back that reads "the end is now, repent!".
And for good measure, Jessica Alba is talented.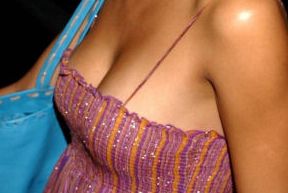 And finally, and most importantly, I watched
Raging Bull
for the 200th time.